純粋大衆芸術
The fine art for crowd by Minami Teraki
Information
作品名
純粋大衆芸術
サイズ
大皿:約240×240×43mm
中皿:約210×210×21mm
小皿:約170×170×20mm
素材
磁器
価格
大皿:15,000円(税抜)
中皿:10,000円(税抜)
小皿:7,000円(税抜)
コンセプト
自画像

この皿は全部で16種類存在する。それぞれの皿に意味と位置関係があり、16種類揃ってひとつの作品である。今回はそのうちの数種類を複製し販売しております。一枚ずつ楽しんで頂ければ幸いですが、もしも絵柄の内容や関係性に興味をもたれたら、皿を少しずつ集め、配置し、私からのメッセージを読み解いて頂きたい。
商品が生み出されるまで
純粋

彼女が感じる日々の感情。投げかける疑問。大衆的なモチーフを用いて彼女の足下から湧きだす感情を静かに描き綴ります。脱衣している女湯を描いた彼女の初期の作品が大衆芸術の始まりです。純粋とは、自分に正直な部分と正直さへの反抗。その葛藤の表れではないでしょうか。生きとし生けるもの全てが経験する葛藤を大衆と銘打ってドカンと受け止め、思いっきり投げ返している作品です。皿の上に一筆一筆表します。でも、出来上がった皿は普段使いにして欲しい。その絵皿の上で食べるおにぎりはどんな味なのか、料理を盛る寸前に見る絵と食べ終わった皿から見える絵。色々な感情を楽しんでください。
プロフィール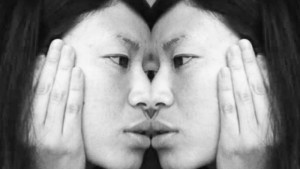 寺木南

Nationality : Japan
東京藝術大学 美術学部美術学科 油画科卒業大学修士の一年在学
純粋芸術と大衆文化について、またそれらの隔たりについて、作品を制作している。
How to enjoy my work
普段使いの食器として日々使って頂きたいです。
Information
Title
The fine art for crowd
Size
L:240×240×43mm
M:210×210×21mm
S:170×170×20mm
Material
Ceramic
Price
L:15,000 JPY (Exc. tax)
M:10,000 JPY (Exc. tax)
S:7,000 JPY (Exc. tax)
Concept
A self-portrait

This plate exists in 16 designs. Each plate holds a meaning and potential relationships. All 16 plates become as one piece of product. Teraki(the artist) is selling some reprinted plates this time. Teraki is glad when someone enjoys each plate, but if she/he is interested in the contents of the designs, please collect the plates little by little, arrange them, and find her hidden message.
Story of product
Purity
Teraki quietly draws her feeling from deep within a commoner motif, her daily emotions, and casting some doubt. Her earliest piece, which has a design of women undressing at a women's bath, was the start of commoner art. Purity is a part of being honest with herself and against honesty is always pushing its opposite(because she is disgusted with her honesty). Teraki accepted her difficulties, which all living things experience, and named them as common to all people.  Her experiences are reflected in designs depicting the general public. She expresses by drawing line by line on a plate. She wants people to use these plates as daily/ordinary plates. What is the taste of Onigiri(rice balls) on the plate? How do you see the picture of the plate right before or after you eat? Please enjoy her many expressions.
Profile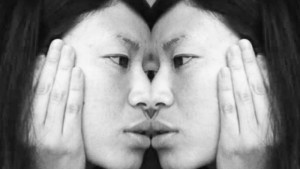 Minami Teraki

Nationality : Japan
Teraki is at Tokyo University of the Arts, Masters Degree of Fine Art, Department of Oil Painting.
Produces pieces about purity art and popular culture, and the difference between them.
How to enjoy my work
Please use this plate everyday as a daily plate.