下町的家屋小物入れ1F
Japanese House 1F box by Youko Kawashima
Information
作品名
下町的家屋小物入れ1F
サイズ
黄:160×185×180
緑:160×185×180
赤瓦:200×185×215
素材
木材、紙、布、い草、ビーズ
価格
黄:16,000円(税抜)
緑:16,000円(税抜)
赤瓦 :25,000円(税抜)
コンセプト
味わい深い下町的家屋をご家庭へ
家主募集中

下町によくある住宅をゆる〜く表現しました。LOFT渋谷店のみ座布団or布団のおまけ付きです。注意:左側側面に風鈴が付いております。「風鈴って夏だけのものじゃないの?季節感があって夏だけしか飾れないのでは?」とお思いでしょう。下町では夏だけでなく春夏秋冬、夜間、台風などでも風流を楽しむ傾向があります。どうかお気になさらすにご購入くださいませ。
商品が生み出されるまで
目の付け所がいつも変
普通は洋風なドールハウスに夢中になるでしょ?彼女は違うのです。彼女の好きなモノはいつも昭和臭が漂っているのです。今観察に夢中なのは下町の家だと聞いて、また変なもの作ってくれそうだと確信。きっと昭和臭漂うもの作るんでしょ?やはり。「下町的家屋小物入れ」です。新婚さんが買う初めて2人のお家にどうぞ?やっぱりわけがわかりません。うんちくも彼女の口から聞くとニヤニヤしちゃいます。落語のような独特な語り口ですから。お家の中にはやはり!LOFT様限定のお布団とお座布団が付いています。ああ〜下町の町並みに建っています。アドバルーンも上がっています。じっくり見る事をお勧めします。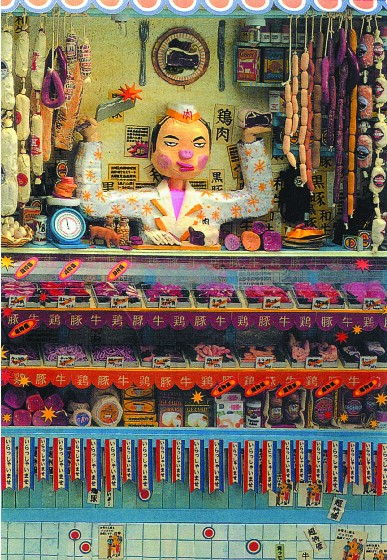 プロフィール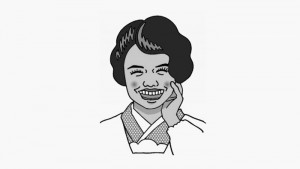 川島葉子

Nationality : Japan
「口の端で思わずニヤリとしてしまう」作品を平面から立体物まで作っています。解りやすく伝えることのできる表現方法としてドールハウス風な作品を心がけています。
How to enjoy my work
CD BOXとして作りましたが、その他小物入れやお子様のお人形のお家などなど、ご自由に活用されてはいかがでしょうか。
Information
Title
Japanese House 1F box
Size
Yellow:60×185×180
Green:160×185×180
Red tile:200×185×215
Material
Wood, Paper, Fablic, Rush grass
Price
Yellow:16,000 JPY (Exc. tax)
Green:16,000 JPY (Exc. tax)
Red tile :25,000JPY (Exc. tax)
Concept
Kawashima is a unique observer.


Don't you think a girl is usually interested in dollhouses of the European style? Kawashima is different. Her favorite things are always filled with the atmosphere of Showa period. She is currently absorbed in observing Showa houses, and I was convinced that she would make something strange again. I thought she would surely make a work of the Showa taste. And then her work became "the Shitamachi house accessory case." She recommended the house is ideal for a newly married couple as a first house. I can't stop grinning if I heard her knowledge of her work. She talks with a peculiar narrative style like a rakugo, traditional comic storytelling. The special cushion or futon, as a bonus for limited edition for Shibuya Loft, is in the house. It seems that the house is built in Shitamachi Street. I recommend you to observe it thoroughly.
Story of product
Take the profound Shitamachi house to your home
Landlord wanted
I created the residence that is often located in a Shitamachi(The name for traditional areas in Tokyo). The cushion or futon is a bonus for limited edition for Shibuya Loft. Att: The wind-bell is attached to the left side of the house. You might think "Isn't a wind-bell only for summer? It is seasonal item, so it would be only decorated in summer, isn't it?"In Shitamachi, residents have a custom that they enjoy taste of not only summer but also spring, summer, fall, winter, and night even typhoon. Please purchase this Shiatamachi house without minding the wind-bell.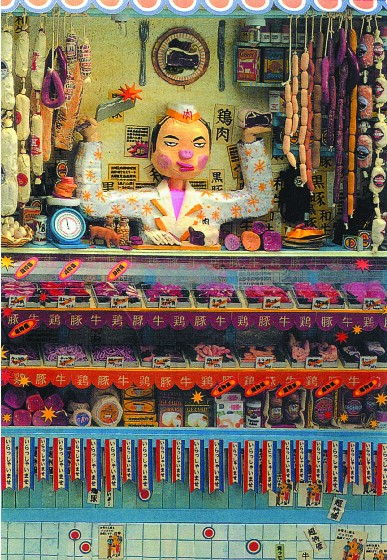 Profile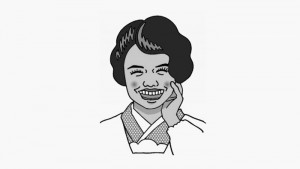 Youko Kawashima

Nationality : Japan
I create a work that makes people grin unconsciously from 2D to 3D style. I try to provide a work like a dollhouse style because the style can demonstrate well to audiences.
How to enjoy my work
I created the house as a CD BOX, but you could use as an accessory case or a house for child's doll. Please use in any way you want.