Family "bup"
by Jochen Pütz
Information
| | |
| --- | --- |
| 作品名 | Family "bup" |
| サイズ | 10cm×2,5cm×8cm |
| 素材 | 無垢のブナ材・シリコンリング |
| 価格 | 各4,300円(税抜) |
コンセプト
動物ファミリー

Family bupは無垢のブナ材で出来た、さる、ひつじ、犬、猫、うさぎ、ぶたねずみ 、くまの8種類の玩具です。頭と手足と胴体のジョイントは丈夫なシリコンリングが使われていて自由に動かす事ができます。どのようにしてそれぞれのパーツがつながっているのかメカニズムが見えるようにデザインしました。全てのパーツとカラーはFDA(食品医薬品局)とEU food- and toy-safety regulations(EU食品玩具安全基準)の認証を受けたエコロジカルな玩具です。3歳以上の子どもを対象としています。
商品が生み出されるまで
優しさと一緒に、遠くオーストリアからやって来ました。

彼はバリバリのインダストリアルデザイナー。そんな彼がこんなにかわいい玩具を作ったところが面白い。一目惚れでした。手足がシリコンゴムで留めてあるだけなので好きなポーズとることができ、ゴムを外すとパズルのようにバラバラになります。インダストリアルデザイナーならではの細かい設計。ブナの木の香りがとても優しく、手で触ると心が落ち着きます。「みんな元気で日本に行っておいで!」オーストリアから優しく送りだされた8匹の動物たちです。
プロフィール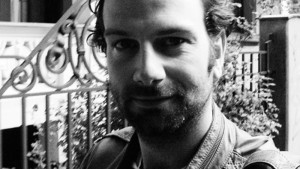 Jochen Pütz

Nationality : Germany
1976年ドイツ出身。2003年からプロダクトデザイナーとして活動。ドイツのハノーバーとオーストリアのシドニーで学んだ後、3人の友人ととともに "jojorama produktgestaltung"というデザイン事務所を立ち上げる。2年前にオーストリアのウィーンに拠点を移し、環境に配慮したデザインに特化した活動を始める。私たちは、シンプルに環境と共生しながらどのようにこの世界をよりよい場所にできるのだろうか。
website
How to enjoy my work
Play and have fun, little human! 素材を感じてシンプルなデザインと機能を楽しんでほしい。
Information
| | |
| --- | --- |
| Title | Family "bup" |
| Size | 10cm×2,5cm×8cm |
| Material | Beechwood, Silicone rings |
| Price | Each piece 4,300JPY(Exc. tax) |
Concept
Familiy "bup" is a series of eight fully moveable animal-figures made out of untreated beech-wood. The series include a monkey, sheep, dog, cat, rabbit, mouse, pig and a bear.
Body, head and legs of each figure are interconnected with highly durable silicone-rings. The special way, the silicone-rings are attached, gives each part of the figures hold in any position.

I wanted to show the mechanism, how the body-parts are connected with each other, to make it more understandable for children, and also to allow Mama or Papa to repair the toy, when one of the rings might be torn apart.
All parts and colours are fully compliant to FDA and EU food- and toy-safety regulations, which makes Family "bup" a fully ecological toy-series (suitable for children from 3 years).
Story of product
The toy brings kindness from Austria.

Putz is a professional industrial designer. The interesting thing is that he, an industrial designer, made such an adorable toy. The hands and feet of the animals are attached with a silicone rubber, so you can move them to different poses. If you take the rubber off, it will come to pieces like a puzzle. This is only possible because an industrial designer brought his expertise into toys. The beech tree scent of the toy is very gentle, and if you touch it by hand, you will feel calm.

" Take care and have a nice trip to Japan!" There are eight animals gently sent out from Austria.
Profile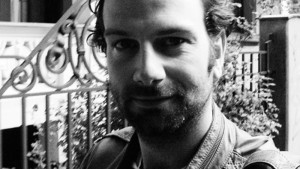 Jochen Pütz

Nationality : Germany
Born in 1976 in Germany, I work as a product designer since 2003. After finishing my studies in Germany (Hannover) and Australia (Sydney), I founded the design agency "jojorama produktgestaltung" with three friends. A couple of years ago, I moved to Vienna, Austria to work self employed and concentrate more on the ecological issues of designing new products. How can we change the way we interact with our environment to simply make this world a better place?
website
How to enjoy my work
Play and have fun, little human! Feel the material and enjoy the simplicity of its design and functionality.