Information
| | |
| --- | --- |
| 作品名 | Cow |
| サイズ | 35 x 28 cm |
| 素材 | 陶器/ストーンウェア |
| 価格 | 68,000円(税抜) |
コンセプト
モォ〜

お水をあげるだけの簡単なお世話で飼える家庭用ペットとしての花器です。きちんとお世話すれば、毎朝ミルクが飲めるでしょう。Cowは「メタンを排出しない牛」としてのトリビュート作品でもあります。ミルクのために。牛の自由のために!
商品が生み出されるまで
どっちがお好み?
濃いピンクでマットなお乳。薄いピンクでつるつるなお乳。どちらがお好みですか?丸いフラワーベースに牛のお乳がついています。メタンガスを出さない牛。と大真面目に言っています。スペインの草原に置いて撮影されていたオリジナルの大きな作品を見て、面白いと思いました。面白いけど上品さも備わっている素敵な作品です。今回はサイズダウンをして作ってもらった新作を発表しています。傍らに置いて生活していると、愛おしさが増してくるから不思議です。お好みのお乳の花器に様々なお花を自由に活けてください。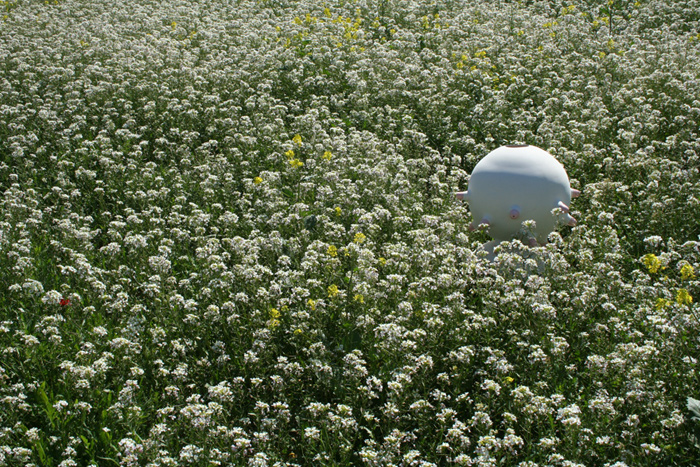 プロフィール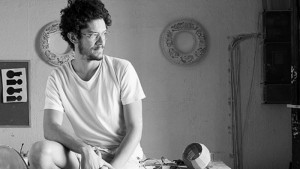 Xavier Manosa

Nationality : Spain
Apparatu代表、陶芸家/デザイナー
1981年にバルセロナに陶芸家の息子として生まれ、粘土、轆轤と窯に囲まれて成長しました。バルセロナでインダストリアルデザインとグラフィックデザインを学んだ後、ベルリンで働く。その後バルセロナに戻り、アパラトゥを設立。クリエイティブビジネスの拠点をドイツに、陶芸をベイスとしたインダストリアルデザインとファインアートを結ぶ実験的な試みをする場としてアパラトゥを拠点としている。
website
How to enjoy my work
ペットとして連れて帰って可愛がってあげて下さい。
Information
| | |
| --- | --- |
| Title | Cow |
| Size | 35 x 28 cm |
| Material | Ceramic / Stoneware |
| Price | 68,000JPY (Exc. tax) |
Concept
It's smooth, organic, a household pet with flowers that only need care and water because the daily morning milk comes from the cow! It's a tribute to the cow without methane. For the milk. For the freedom of the Cow!
Story of product
Which one do you like?
Deep pink with mat finish or light pink with gloss finish. Which one do you like?The flower vase has a cow's nipples. Xavier seriously said the cow doesn't release methane. When I saw the original big work in the picture that was taken on the grass in Spain, I thought it was interesting. The work is not only interesting, but also a great work with refinement. Xavier created the new work with a smaller size this time. This cow is wonderful because once you have it, and live with it, it will grow on you.  You will love it more and more. Please enjoy arranging various flowers with your favorite cow.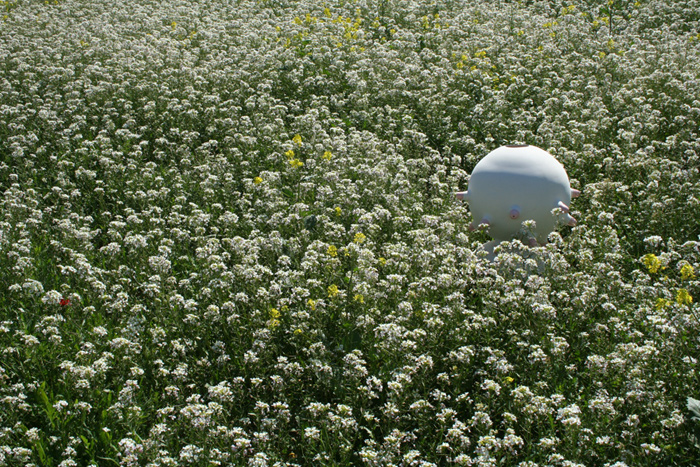 Profile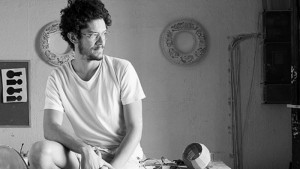 Xavier Manosa

Nationality : Spain
The son of ceramicists, Xavier Mañosa, who was born in 1981, grew up surrounded by clay, potter's wheels and kilns. After studying industrial design and graphic design at Barcelona colleges Llotja and Bau School of Design respectively, he moved to Berlin to work there. There, his roots in ceramics allowed him to blossom and, on his return to Barcelona, he opened his own ceramics studio Apparatu. Today, the creative side of the business is based in Germany, while the production side is carried out in Barcelona. Apparatu takes a fresh approach to design, based entirely on using ceramics, while its products straddle the worlds of craftsmanship, industry and fine art.
website
How to enjoy my work
Take care of the Cow as your pet.