August 21, 2012
FLYING ART APARTMENT 渋谷ロフト6Fにデビュー!
Warning
: preg_match(): Compilation failed: invalid range in character class at offset 4 in
/export/sd206/www/jp/r/e/gmoserver/8/4/sd0303084/art.flyingapartment.com/wp-content/plugins/pinterest-pin-it-button/includes/simple_html_dom.php
on line
1364
Warning
: preg_match(): Compilation failed: invalid range in character class at offset 4 in
/export/sd206/www/jp/r/e/gmoserver/8/4/sd0303084/art.flyingapartment.com/wp-content/plugins/pinterest-pin-it-button/includes/simple_html_dom.php
on line
1364
Warning
: preg_match(): Compilation failed: invalid range in character class at offset 4 in
/export/sd206/www/jp/r/e/gmoserver/8/4/sd0303084/art.flyingapartment.com/wp-content/plugins/pinterest-pin-it-button/includes/simple_html_dom.php
on line
1364
Warning
: preg_match(): Compilation failed: invalid range in character class at offset 4 in
/export/sd206/www/jp/r/e/gmoserver/8/4/sd0303084/art.flyingapartment.com/wp-content/plugins/pinterest-pin-it-button/includes/simple_html_dom.php
on line
1364
Warning
: preg_match(): Compilation failed: invalid range in character class at offset 4 in
/export/sd206/www/jp/r/e/gmoserver/8/4/sd0303084/art.flyingapartment.com/wp-content/plugins/pinterest-pin-it-button/includes/simple_html_dom.php
on line
1364
Warning
: preg_match(): Compilation failed: invalid range in character class at offset 4 in
/export/sd206/www/jp/r/e/gmoserver/8/4/sd0303084/art.flyingapartment.com/wp-content/plugins/pinterest-pin-it-button/includes/simple_html_dom.php
on line
1364
Warning
: preg_match(): Compilation failed: invalid range in character class at offset 4 in
/export/sd206/www/jp/r/e/gmoserver/8/4/sd0303084/art.flyingapartment.com/wp-content/plugins/pinterest-pin-it-button/includes/simple_html_dom.php
on line
1364
Warning
: preg_match(): Compilation failed: invalid range in character class at offset 4 in
/export/sd206/www/jp/r/e/gmoserver/8/4/sd0303084/art.flyingapartment.com/wp-content/plugins/pinterest-pin-it-button/includes/simple_html_dom.php
on line
1364
Warning
: preg_match_all(): Compilation failed: invalid range in character class at offset 4 in
/export/sd206/www/jp/r/e/gmoserver/8/4/sd0303084/art.flyingapartment.com/wp-content/plugins/pinterest-pin-it-button/includes/simple_html_dom.php
on line
684
Warning
: Invalid argument supplied for foreach() in
/export/sd206/www/jp/r/e/gmoserver/8/4/sd0303084/art.flyingapartment.com/wp-content/plugins/pinterest-pin-it-button/includes/simple_html_dom.php
on line
691
Warning
: preg_match_all(): Compilation failed: invalid range in character class at offset 4 in
/export/sd206/www/jp/r/e/gmoserver/8/4/sd0303084/art.flyingapartment.com/wp-content/plugins/pinterest-pin-it-button/includes/simple_html_dom.php
on line
684
Warning
: Invalid argument supplied for foreach() in
/export/sd206/www/jp/r/e/gmoserver/8/4/sd0303084/art.flyingapartment.com/wp-content/plugins/pinterest-pin-it-button/includes/simple_html_dom.php
on line
691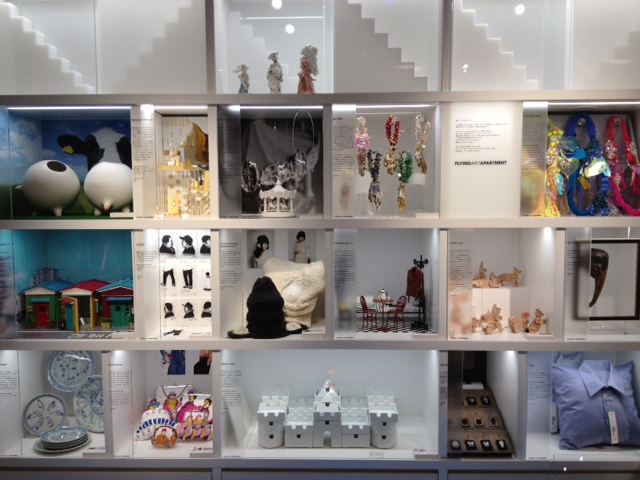 9月7日に渋谷ロフトが「ART & DESIGN」をテーマに新しく生まれ変わります。FLYING ART APARTMENTは6Fに登場します。国内外のデザイナーや彫刻家、工芸家など、ロフトイチオシの多彩なジャンルのアップカミングなクリエーターたちを紹介しながら、作品を販売。食器やアクセサリーなど、ここにしかないオリジナルアートと出会えます!
FLYING ART APARTMENT渋谷ロフトにて展示販売中!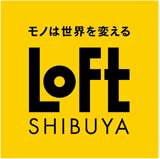 日時:2012年9月7日(金)〜
場所:渋谷ロフト 6F INTERAD
東京都渋谷区宇田川町21-1
営業時間:11:00-21:00
[ 渋谷ロフト詳細 ]
FLYING ART APARTMENT debut at Shibuya Loft store 6F!
Shibuya Loft store is renewal opening under the theme of "Art & Design" on September 7th.
FLYING ART APARTMENT is coming up on the 6th floor. Upcoming international designers, sculptors and craftsman's works selected by Loft store are introduced and sold. There are special edition of tableware and accessories and so on. You will find favorite original art and design pieces!
FLYING ART APRMTMENT now on sale at Shibuya Loft!
Date: September 7th 2012 〜
Venue: Shibuya Loft 6F INTERAD
21-1 Udagawacho, Shibuya-ku, Tokyo
Opening hours: 11:00-21:00