BIG BIG PIXEL
by Mike Mak
Information
作品名
BIG BIG PIXEL
サイズ
8-BIT BUMPER
iPhone 5 version: 130×63×9 mm
MacBook Air 11" Model Size Fit: 300×200×20 mm
MacBook Air 13" Model Size Fit: 325×240×20 mm
iPad Model Size Fit: 250×195×15 mm
iPad Mini Model Size Fit: 200×140×130 mm
素材
合成皮革、熱可塑性ポリウレタンエラストマー
価格
8-BIT BUMPER
iPhone 5 version: 2,700円(税抜)
MacBook Air 11" Model Size Fit: 3,400円(税抜)
MacBook Air 13" Model Size Fit: 3,800円(税抜)
iPad Model Size Fit: 3,100円(税抜)
iPad Mini Model Size Fit: 2,900円(税抜)
コンセプト
ピクセルは、デジタルライフに欠かせない要素です。(スクリーン上で見ているすべてのアイコンは小さな小さなピクセルからできています!)

そんな目立たない存在でも役割を果たしているピクセルをもっともっと目立たせたい!そんな想いからこのシリーズは生まれました。BIG BIG PIXELと立ち上がりましょう!!きっとあなたのiデバイスがもっと象徴的に見えてくるはずです!!!
商品が生み出されるまで
レトロポップ

シンプルなアイコンを8ビットのピクセルで表現したiデバイス用のアイテムです。最新のデジタルアイテム用のケースなのに、どこか懐かしい。そのギャップが楽しい商品です。カクカクなレトロ感がポップで可愛いデジタルツールのケースです。
プロフィール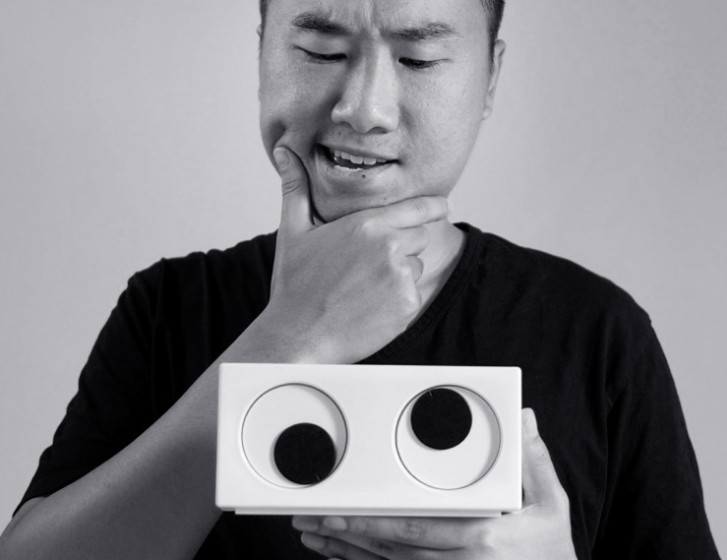 Mike Mak

Nationality : Hong Kong
2007年にHong Kong Polytechnic University School of Designを卒業後、2008年にMike Mak Designを設立。デザインしたライフスタイルプロダクトは世界中のデザインストアで販売されている。2011年にBIG BIG PIXELのプロジェクトを開始。代表作として Eyeclock, HomeKey, Moon reach ladder.などがある。Mikeは中国の文化と西洋文化を組み合わせ、親しみやすい雰囲気でコンテンポラリーと最新のデザインを生み出している。
website
How to enjoy my work
BIG BIG PIXELの商品を日常生活に取り入れて、インスピレーションを受けてほしい。
そして周りの人たちに喜びをシェアしてください。
Information
Title
BIG BIG PIXEL
Size
8-BIT BUMPER
iPhone 5 version: 130×63×9 mm
MacBook Air 11" Model Size Fit: 300×200×20 mm
MacBook Air 13" Model Size Fit: 325×240×20 mm
iPad Model Size Fit: 250×195×15 mm
iPad Mini Model Size Fit: 200×140×130 mm
Material
Synthetic leather, TPU
Price
8-BIT BUMPER
iPhone 5 version: 2,700 JPY (Exc. tax)
MacBook Air 11" Model Size Fit: 3,400 JPY (Exc. tax)
MacBook Air 13" Model Size Fit: 3,800 JPY (Exc. tax)
iPad Model Size Fit: 3,100 JPY (Exc. tax)
iPad Mini Model Size Fit: 2,900 JPY (Exc. tax)
Concept
Pixels are the main elements of our digital life, every icon we see on our screen are formed by these tiny little pixels!We think these guys deserve some credit, so we make them obvious for you to show around. Make your stand! With BIG BIG PIXEL, your fantastic iDevice will look even more iconic !!!
Profile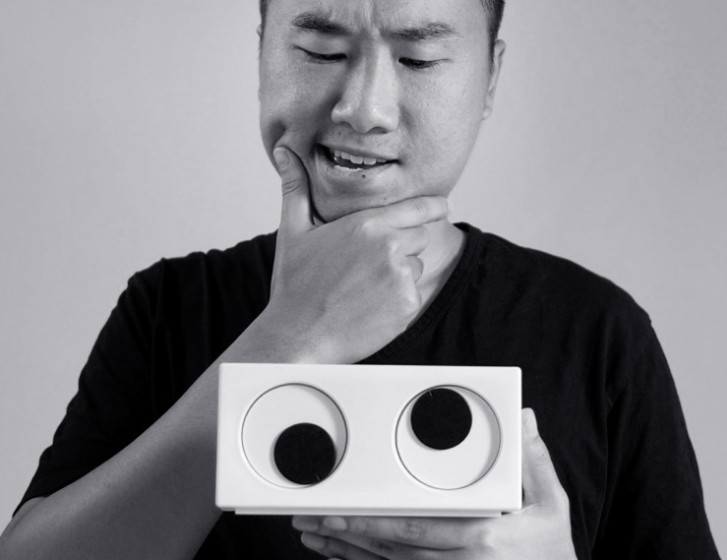 Mike Mak

Nationality : Hong Kong
After graduate from Hong Kong Polytechnic University School of Design in 2007, Mike Mak Design was founded in 2008, Since then, he has created many lifestyle products that are sold in design stores worldwide. In 2011, BIG BIG PIXEL was launched. Mike's well known design pieces are Eyeclock, HomeKey, Moon reach ladder. Mike loves to combine Chinese culture with Western influence to create contemporary and trendy designs with a familiar touch.
website
How to enjoy my work
Get inspired by our products, engage our products into daily living and share the joy among their friends.